Overview
Students will make a sketchbook using materials found in the home.
Grade Level
6-12
Media
Drawing, Construction, Collage
Theme/Big Idea
Artists use sketchbooks to collect ideas and observations, express feelings, plan future work and experiment with materials and art making. Sketchbooks can be used as inspiration and as a record of life experiences.  
Essential Question
How can I make a sketchbook using materials in my home? What are some ways that artists use sketchbooks?
---
Materials and Tools
10 sheets of 8.5 x 11″ or larger paper of any kind (printer paper is a good option)
A firm paper that is an interesting color for your cover (could be a "found" paper, such as an old calendar or even a magazine cover)
String or yarn, something thicker than thread
Scissors
Activities
Artists use sketchbooks to record what they see, feel and think. Many artists make their own sketchbooks! Let's make our own today!
Step 1: Gather 5 sheets of paper together. Fold them in half in a single stack.
Step 2: Mark three even marks along the folded edge of your paper stack
Step 3: Along the folded edge, use the inside most part of your scissors (not the tip!) to cut a triangular notch at each mark.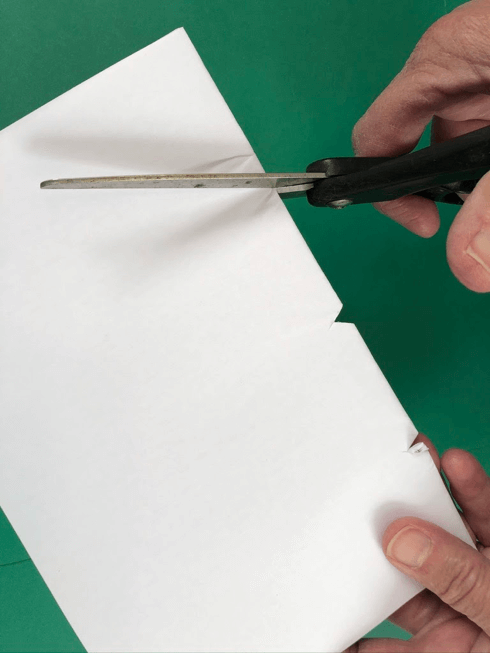 Step 4: Repeat the above steps with another set of 5 papers and add these to the stack.
Step 5: Cut your yarn or string one arms' length. To do this, stretch the string out tautly with your arms fully extended.
Step 6: From the outside, keeping the book folded, put each end of the string through the outermost holes. Your two string ends will now be inside the book.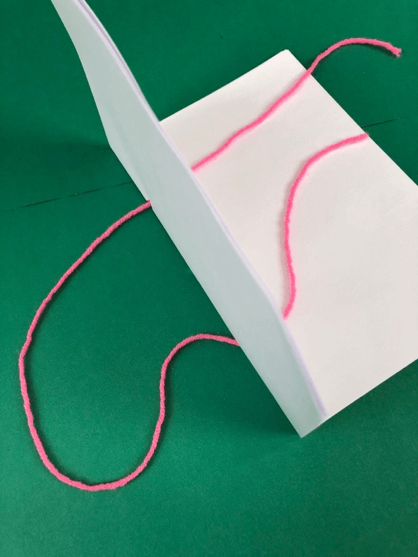 Step 7: Open your book and loop the string ends back out through the middle hole.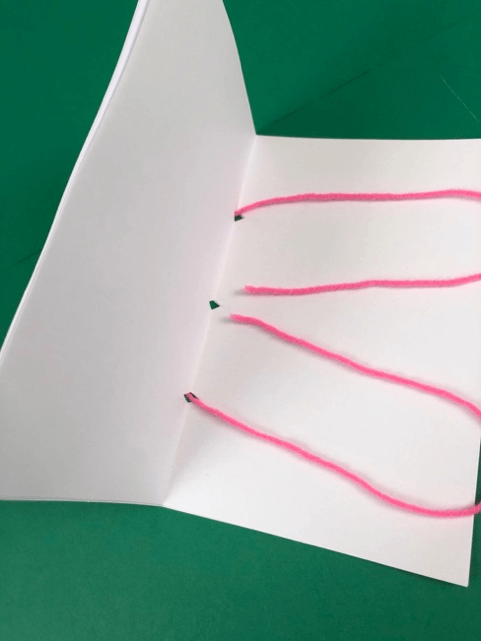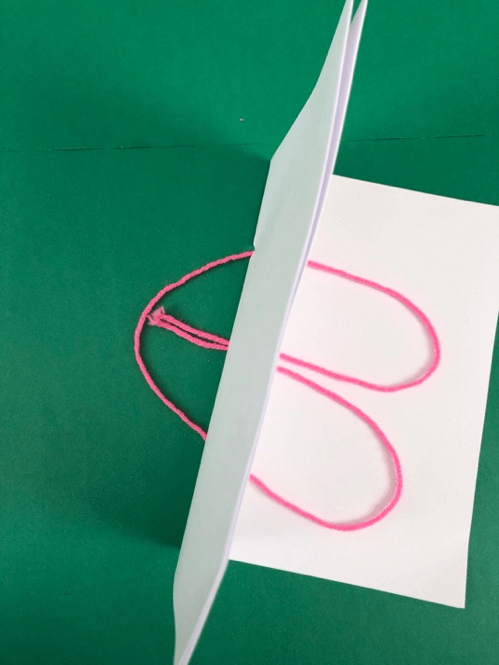 Step 8: Fold the book again, pull the strings through tightly, and tie them together.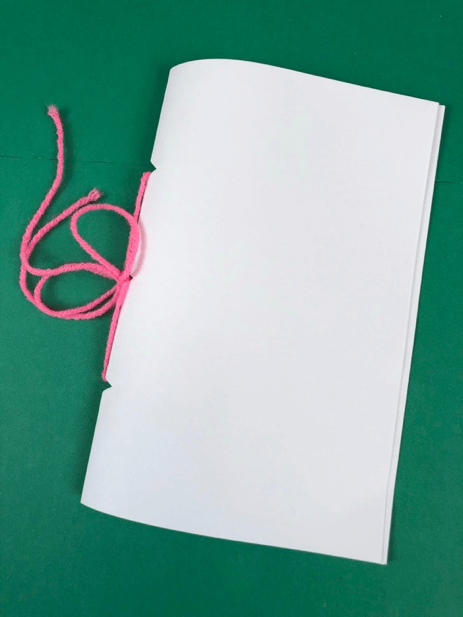 Reflection Questions for Discussion
We've just created a small sketchbook of our own. Have you ever used a sketchbook or diary before?
What comes to mind when you imagine using your sketchbook?
Vocabulary
Bookbinders call a group of papers tied together a "signature" Many signatures can be glued together to create larger books.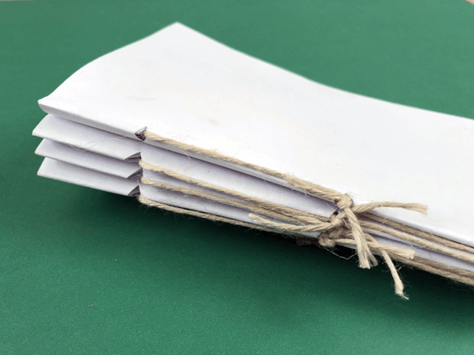 Resources