See our multi-lesson units unfold in the classroom with young artists and Studio in a School Artist Instructors.
CASE STUDY
Imaginary Plants with Artist Instructor Traci Talasco
In this Unit, Traci and her class explore line and shape, discover oil pastels, learn to draw natural objects and plants from observation and then use their new skills to draw their own imaginary plants.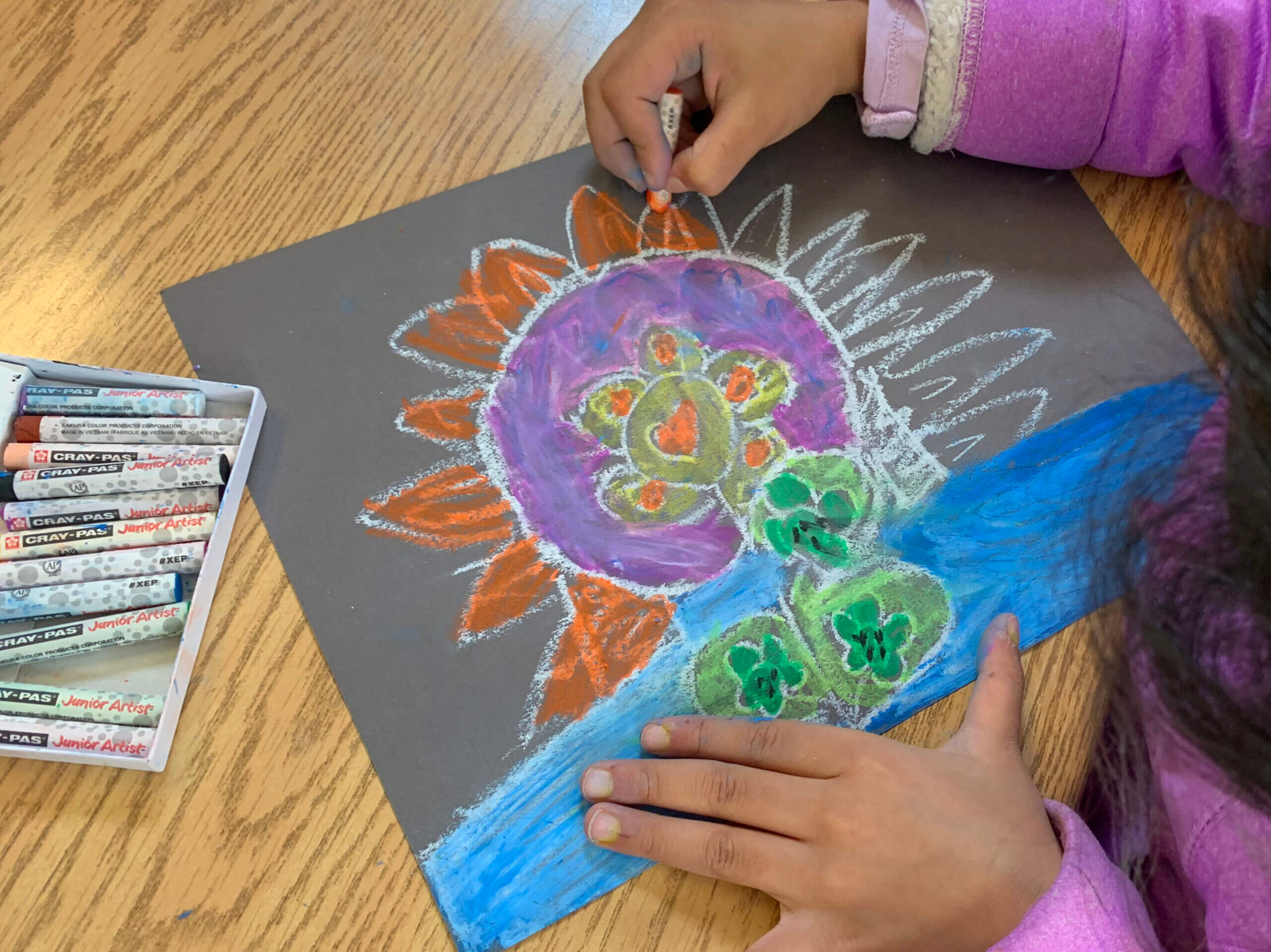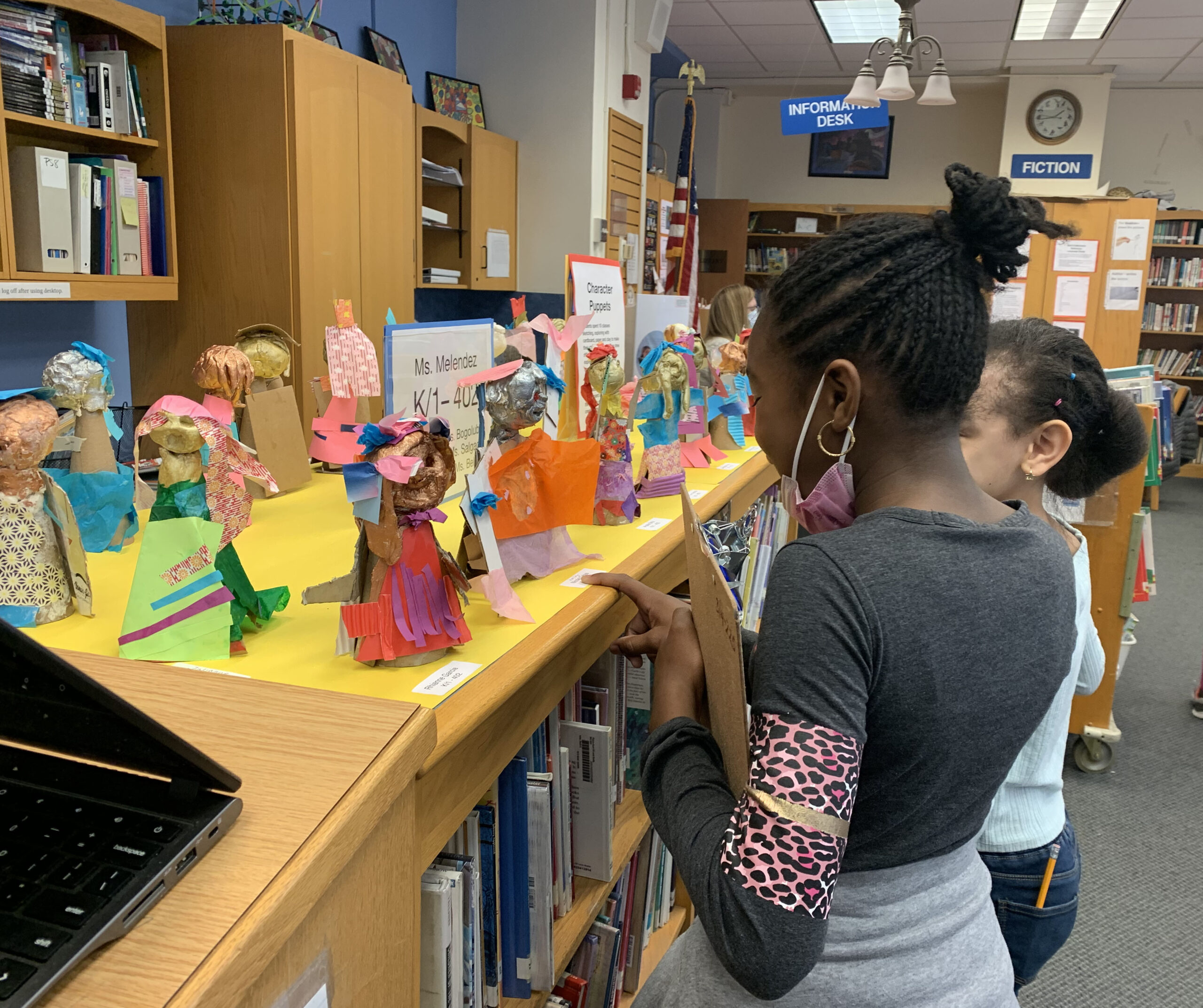 CASE STUDY
Puppetry with Artist Instructor Belinda Blum
In this Unit, Belinda and her class explore facial features and draw imaginary portraits, invent characters to explore emotions and then create paper clay puppet heads and learn about constructing cardboard bodies and paper relief clothing.
CASE STUDY
Hidden Voices with Noel Caban
In this Unit, Noel and his students look at artworks created by American Artists with Disabilities that show a range of approaches to portraiture. Students then create a collagraph print of a person they admire, conveying their individuality through pose, expression, and details.