Overview
We will explore cutting and building with cardboard to create 3D forms. Students will be able to transform flat cardboard into 3D forms using different techniques.
---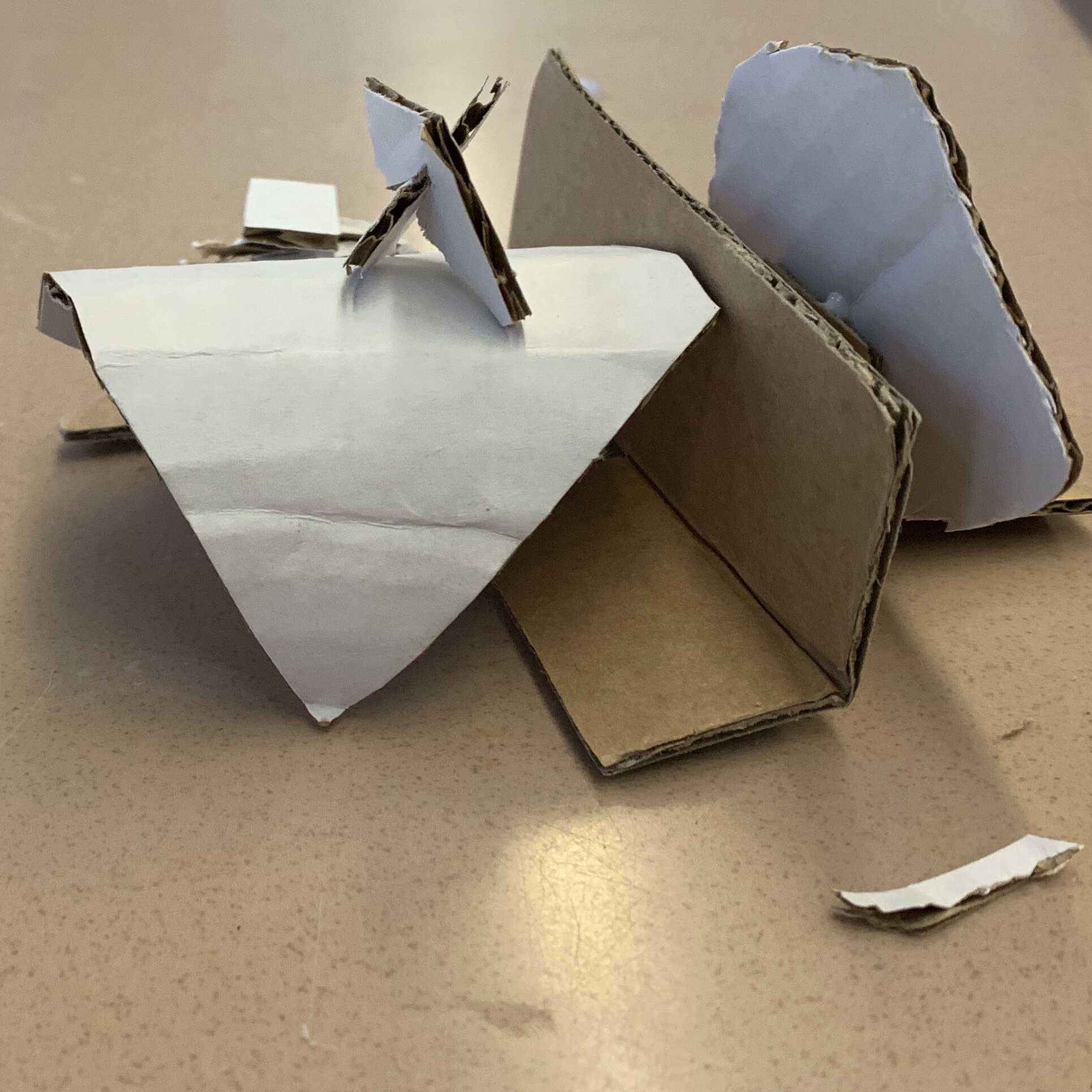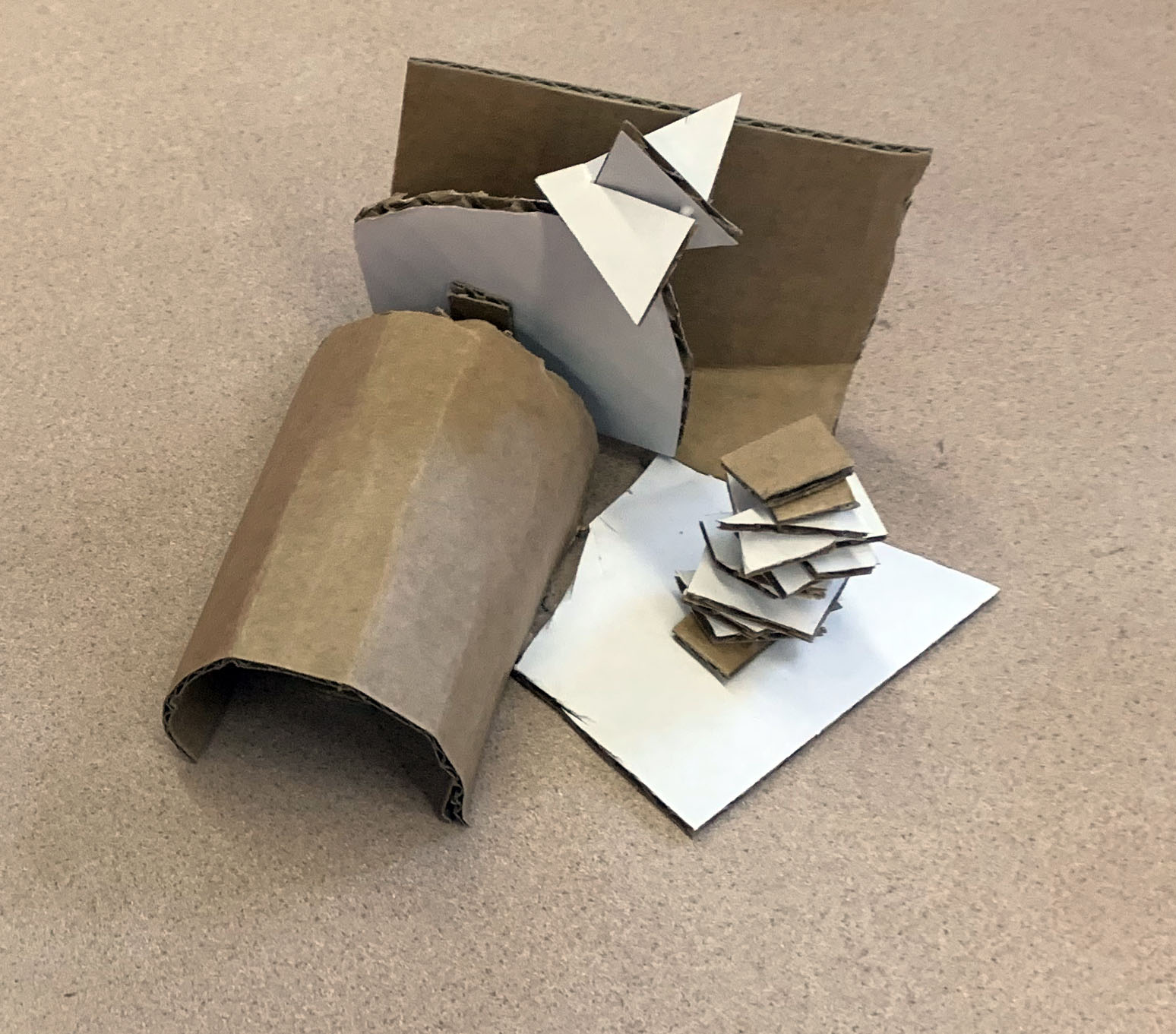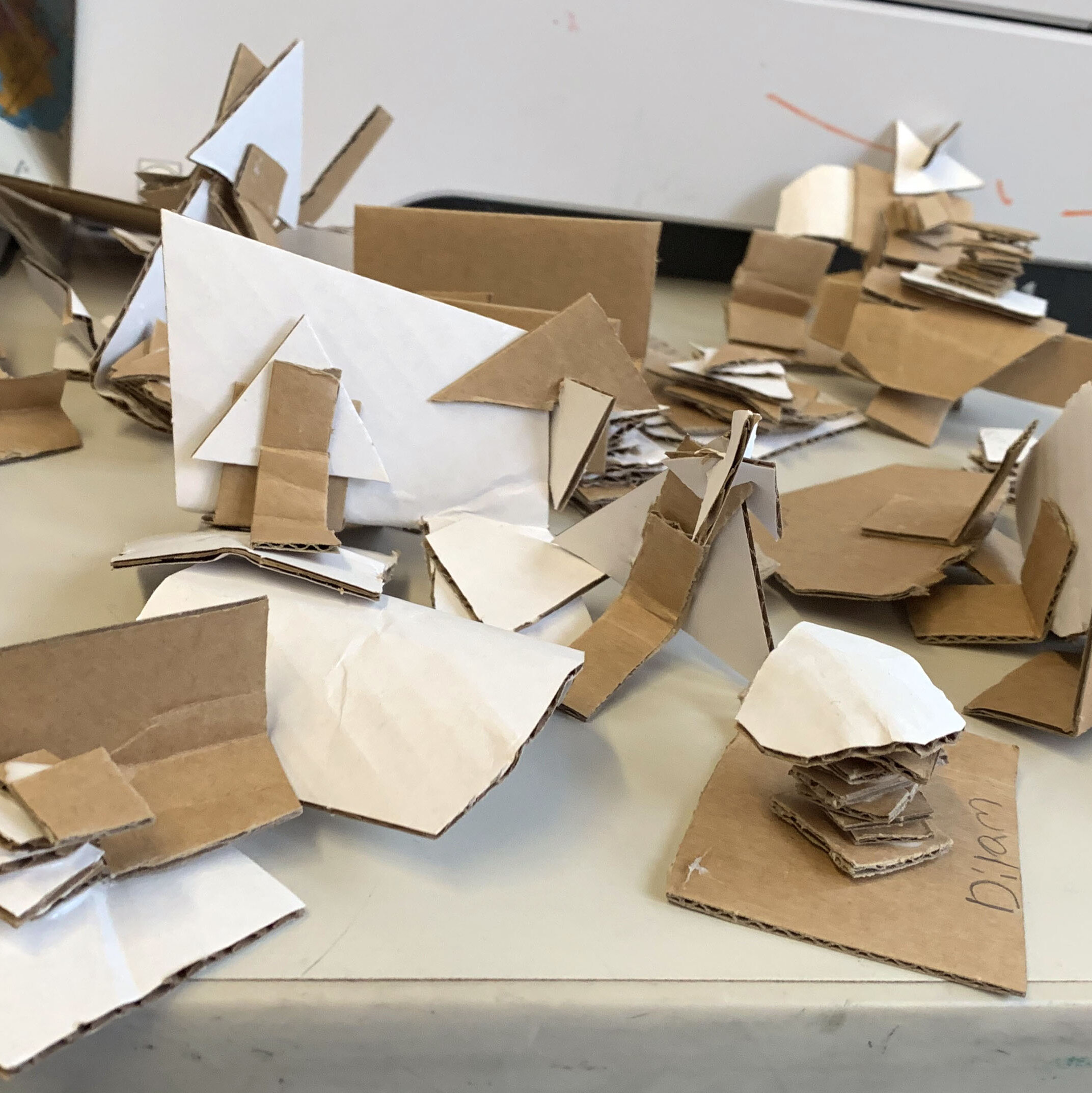 ---
Materials
Activities
Step 1
Demonstrate cutting cardboard into geometric shapes.
Step 2
Show ways to build with cardboard: standing, stacking, leaning, balancing, and using cut-and-groove techniques to attach shapes together.
Vocabulary
Cardboard, stand, stack, lean, balance, cut and groove