Overview
We will cut and build with cardboard to create the forms for a puppet body. Students will be able to cut out large and small shapes to form their puppet's body.
---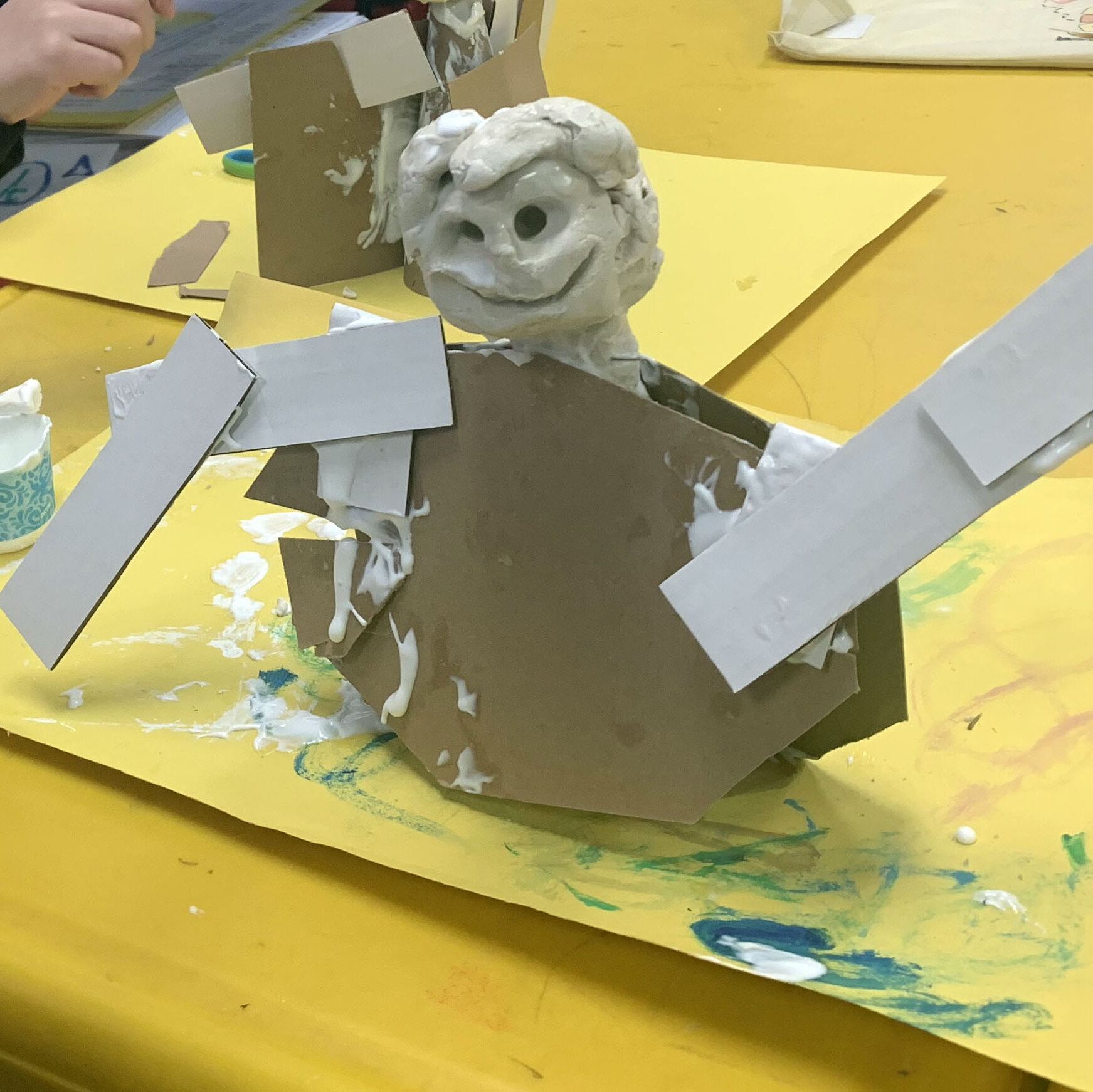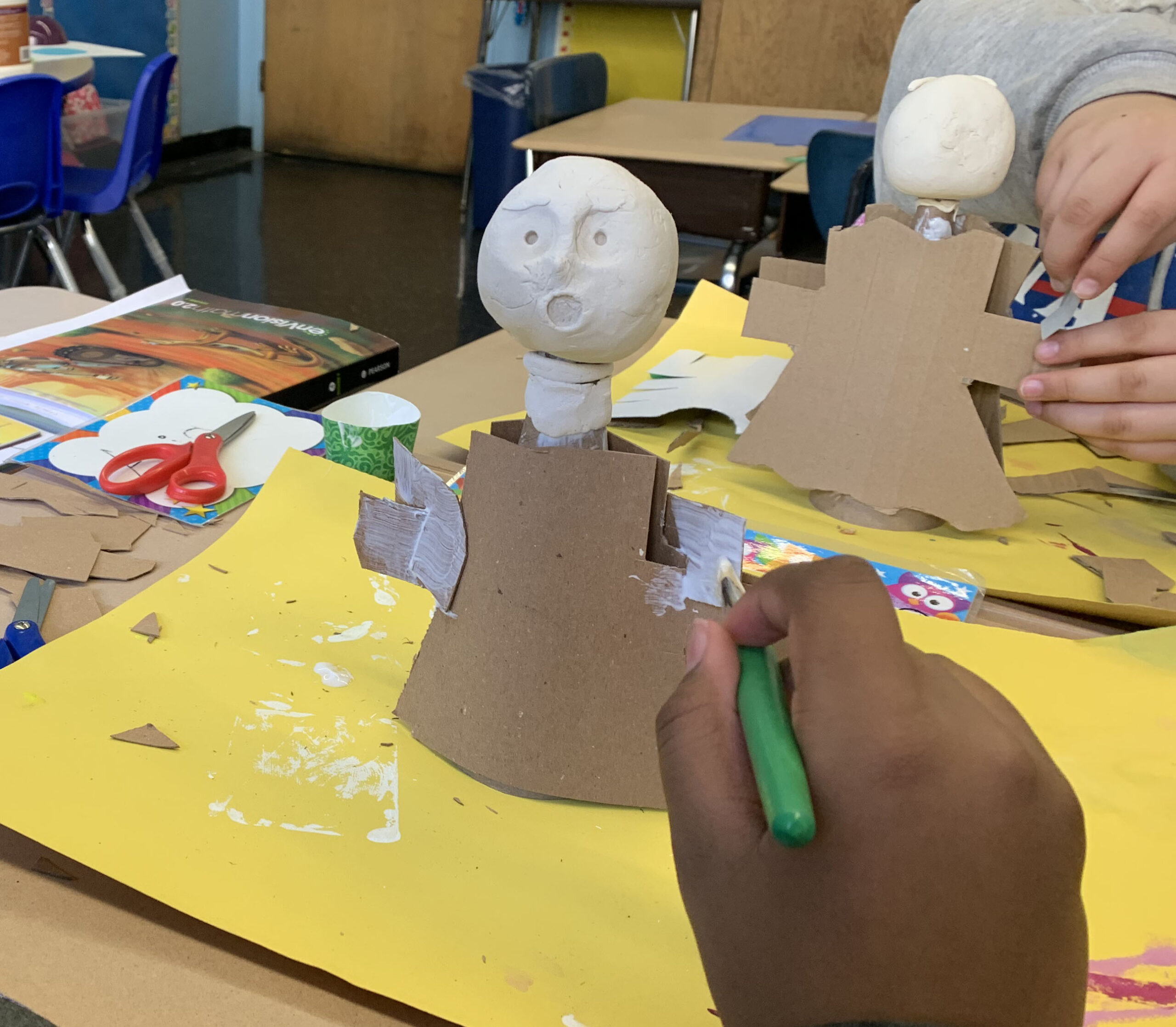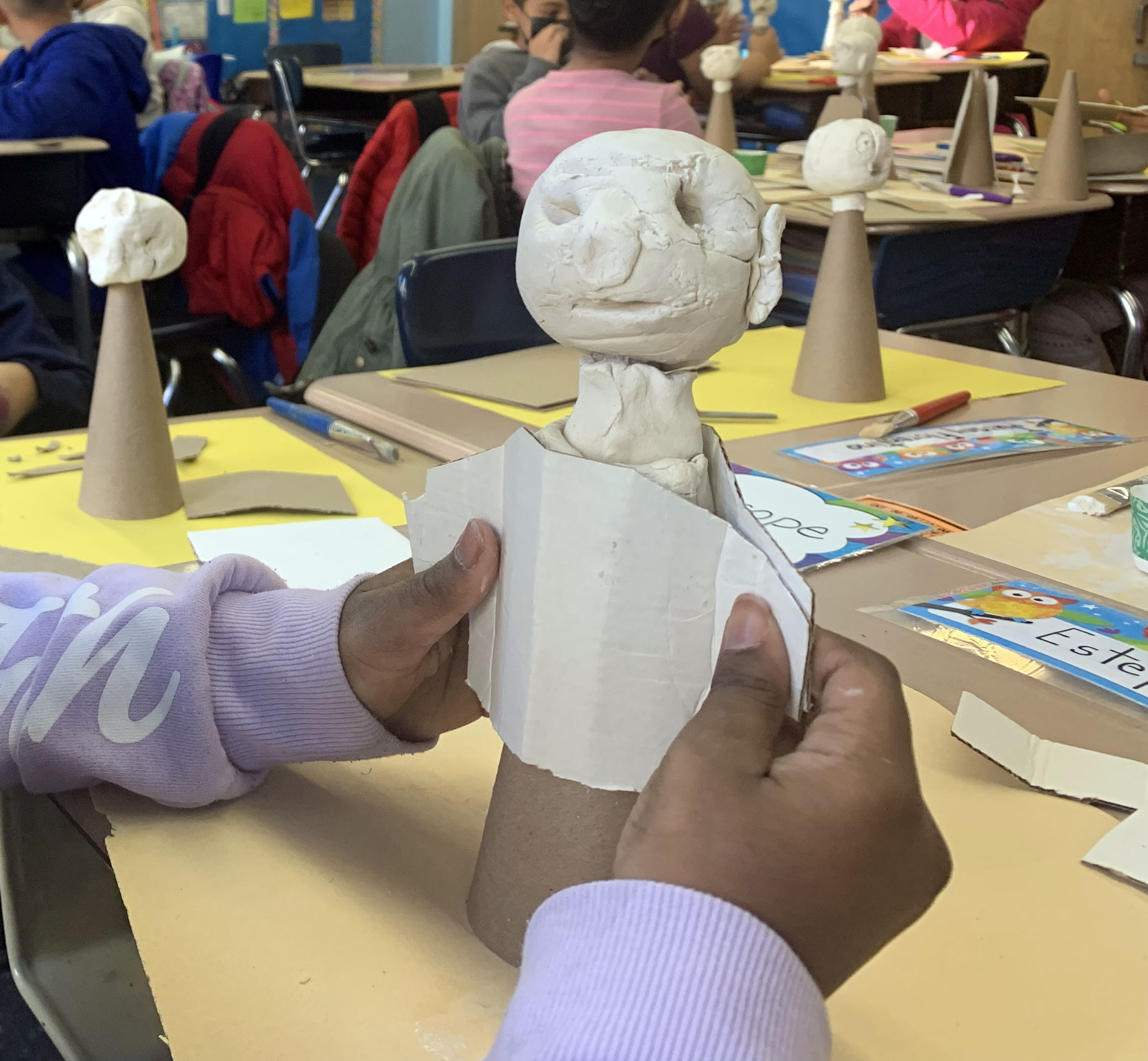 ---
Materials
Paper clay puppet heads
Cardboard
Scissors
Activities
Step 1
Revisit ways to build with cardboard: standing, stacking, leaning, balancing, and using cut-and-groove techniques to attach shapes together.
Step 2
Have students use sketches as reference and cut out large and small shapes for their puppet bodies.
Step 3
Have students use building techniques and glue to create their puppet's body.
Reflection
Students will brainstorm ideas for their character's story. Either as a class or with a partner, students will explore possible problems and solutions for their characters.
Writing Prompt (optional):
Write a short story about your character. Include the setting, the problem, solution, and conclusion. Make sure to address the following questions:
What is your character's name and personality?
What is the setting of the story? Use your five senses to describe it.
What is the problem your character is facing?
How does this problem make your character feel?
How will your character solve this problem?
What happens at the end of the story?
Sketchbook Prompt (optional):
How is your character feeling when faced with a problem?
Make a drawing of your character's face to show this emotion.
What shapes will you draw for the eyes, eyebrows, and mouth?