Overview
We will continue to create puppet heads, focusing on expression and emotion. Students will be able to finish their three-dimensional puppet head and add it to an armature cone.
---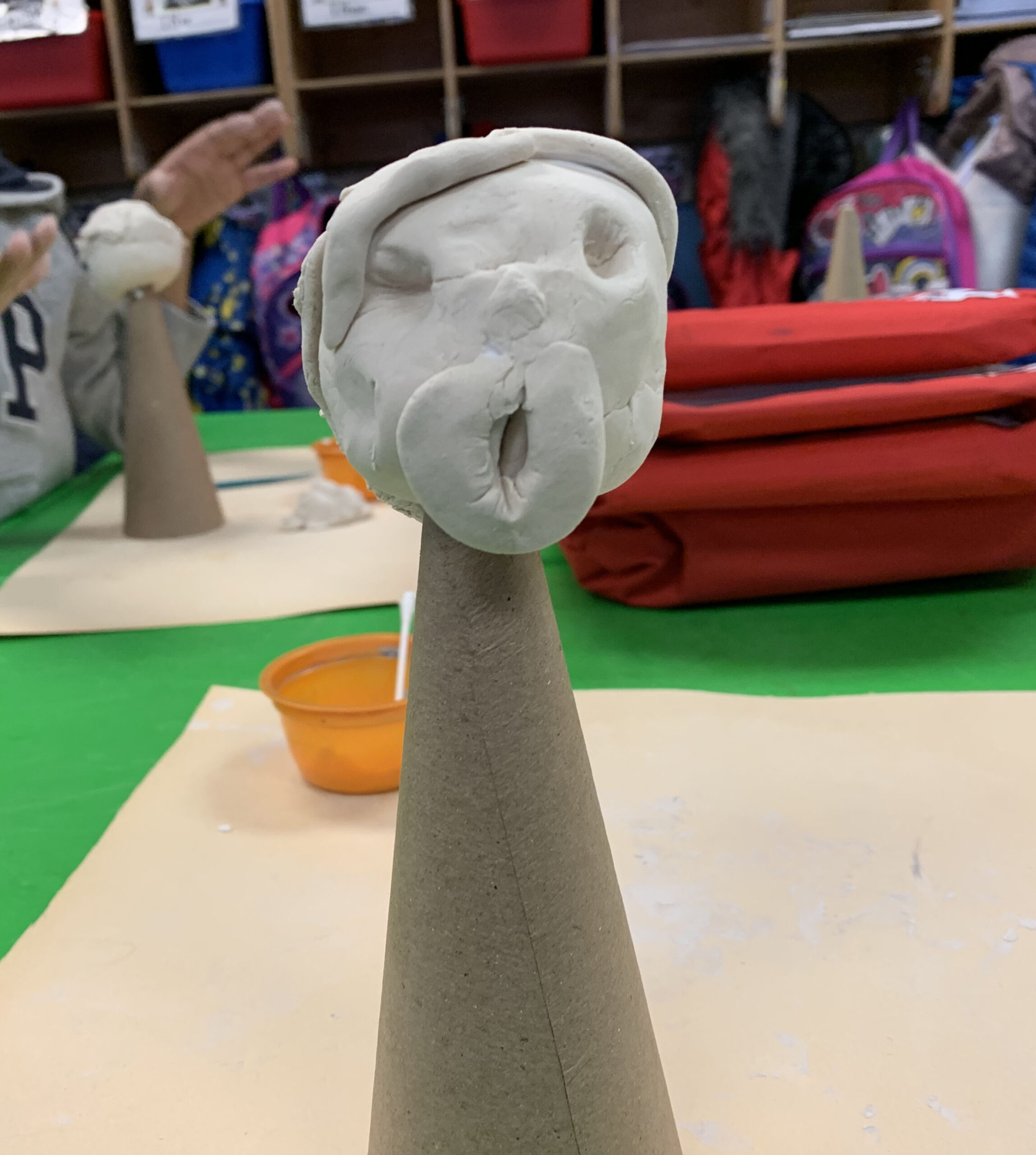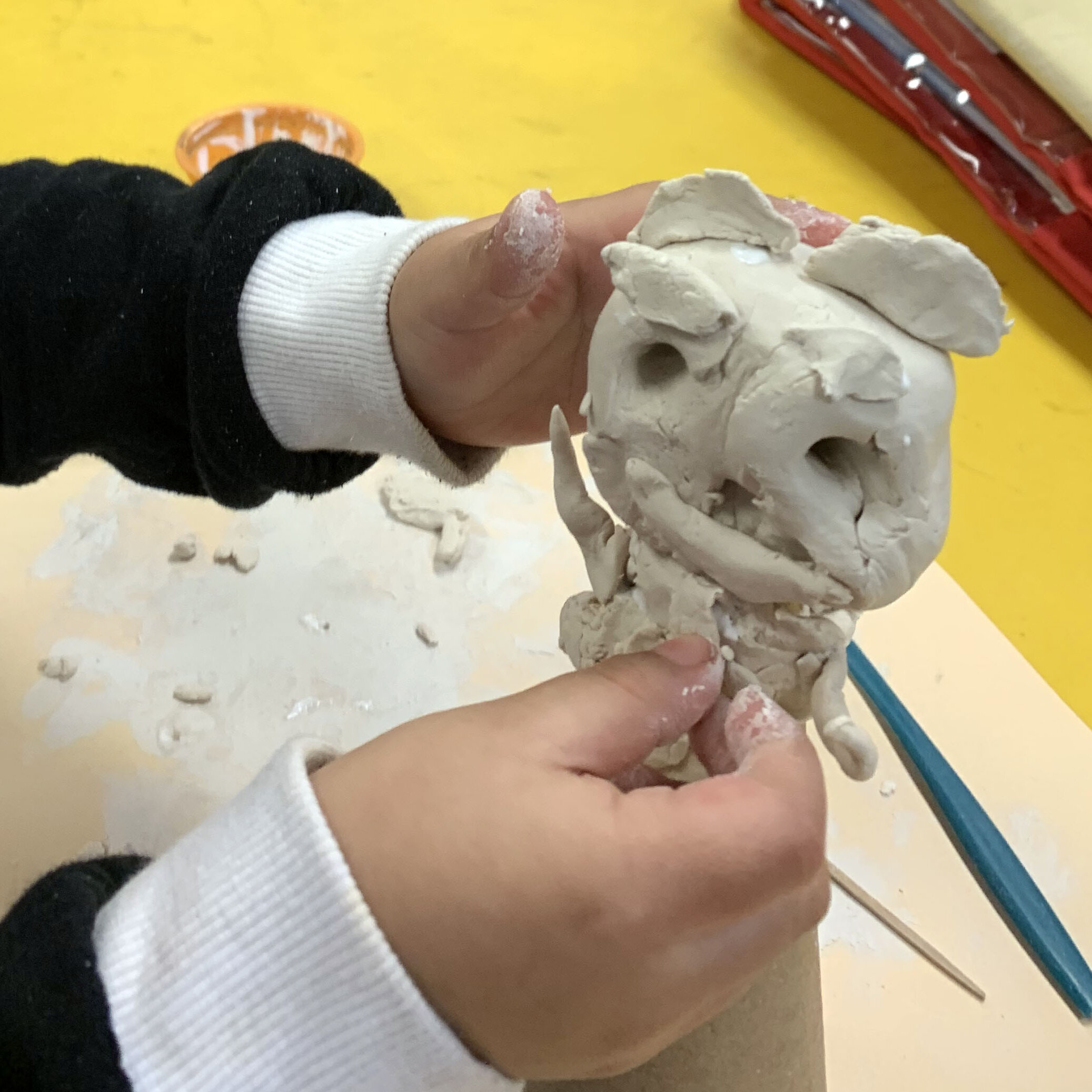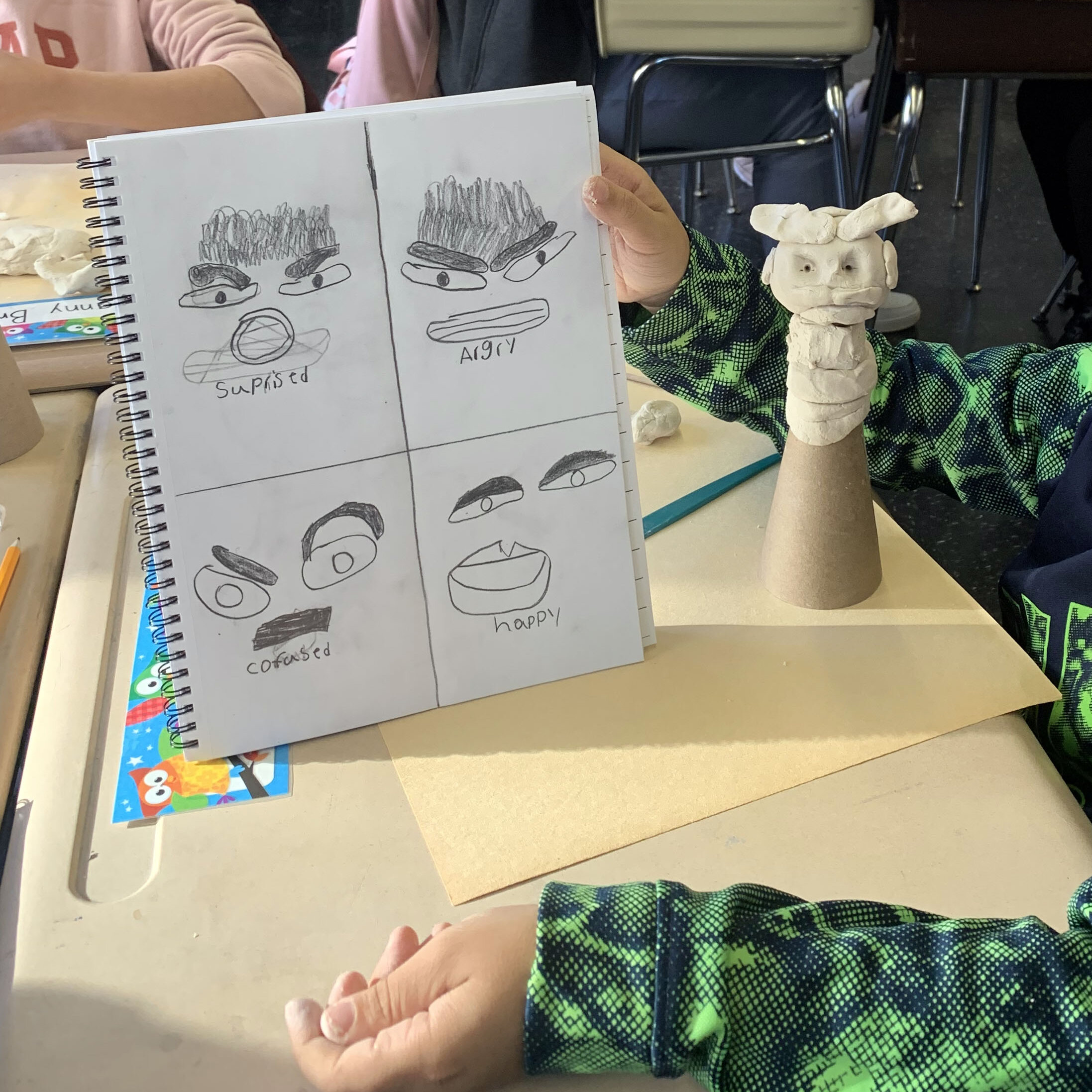 ---
Materials
Ebony pencils
White drawing paper – 9×12″
Paper clay
Paper or cardboard cones
Activities
Step 1
Show how pinching, pulling, and smoothing the clay creates different expressions.
Step 2
Have students finish their puppet heads and press them gently onto cone armatures.
Step 3
Leave the puppets to dry.
Vocabulary
Armature