Overview
Students will explore mixing primary colors to make new colors using oil pastels.
Grade Level
3-5
Media
Drawing / Oil Pastels
Theme/ Big Idea
Artists make drawings using both observation and imagination. Artists also use observation to inspire ideas for imaginary drawings.
Essential Question
How can I create my own imaginary plant from what I imagine and what I observe? How can I use oil pastels to create lines, shapes, colors, textures and details to create my own imaginary plant?
---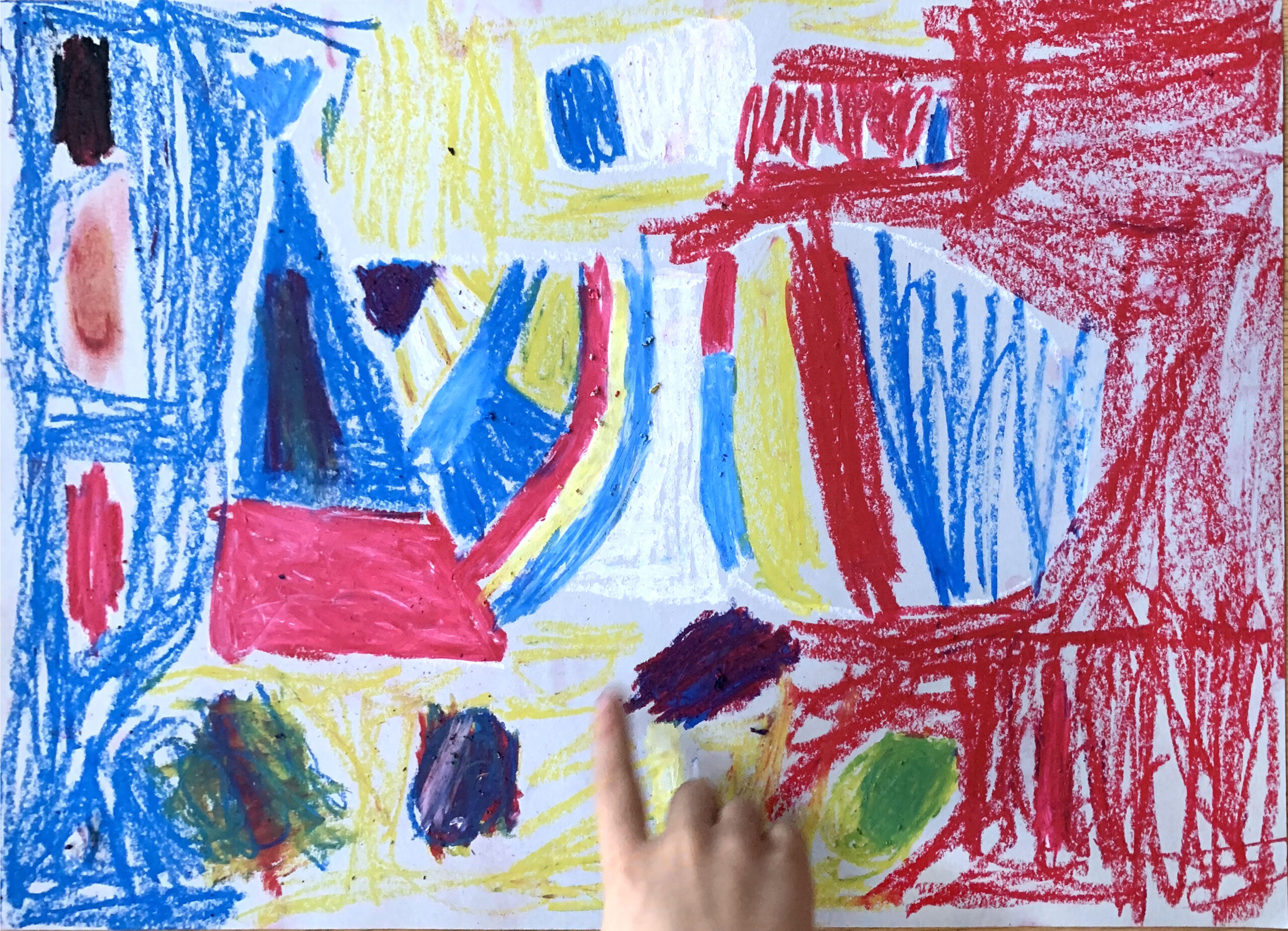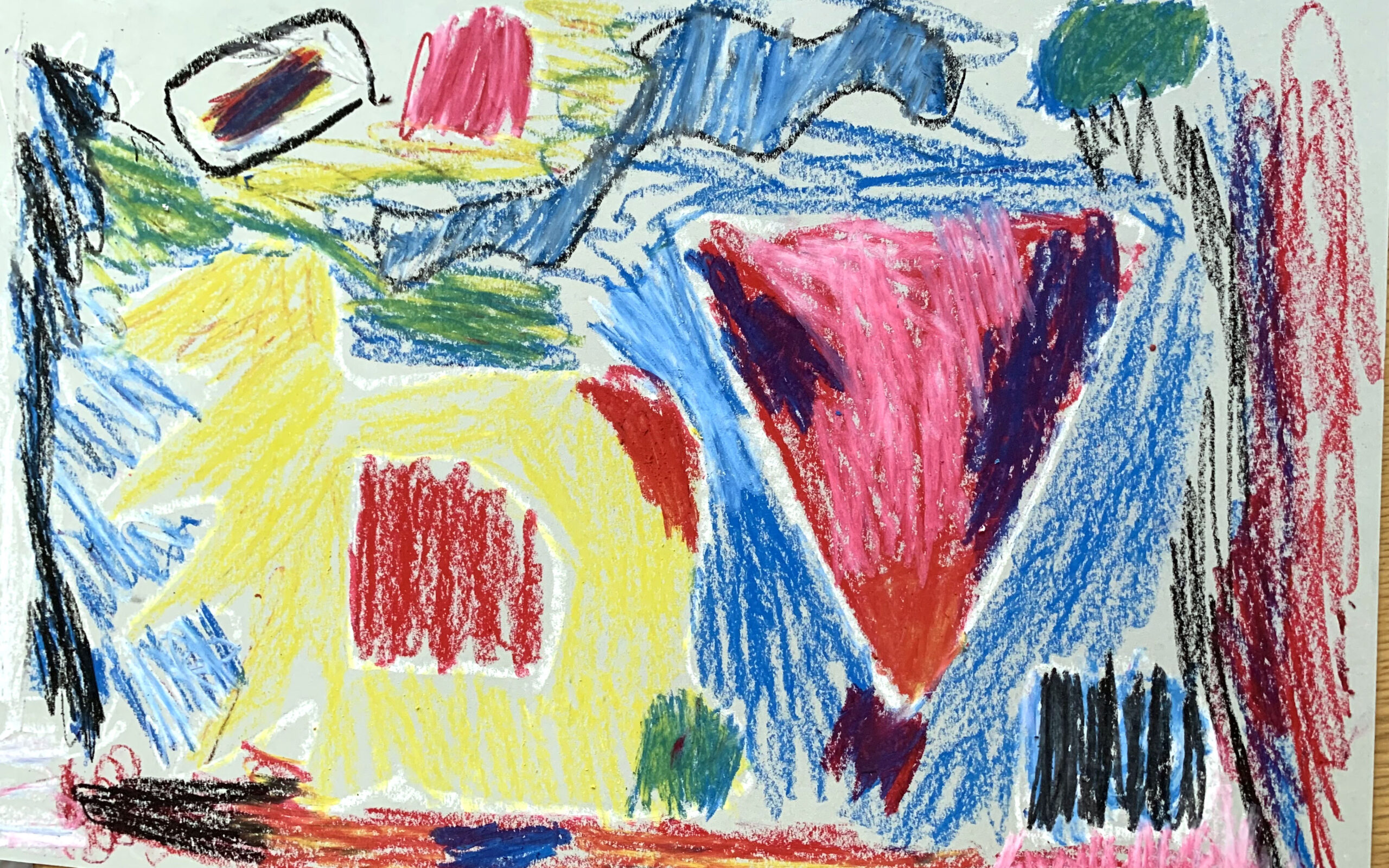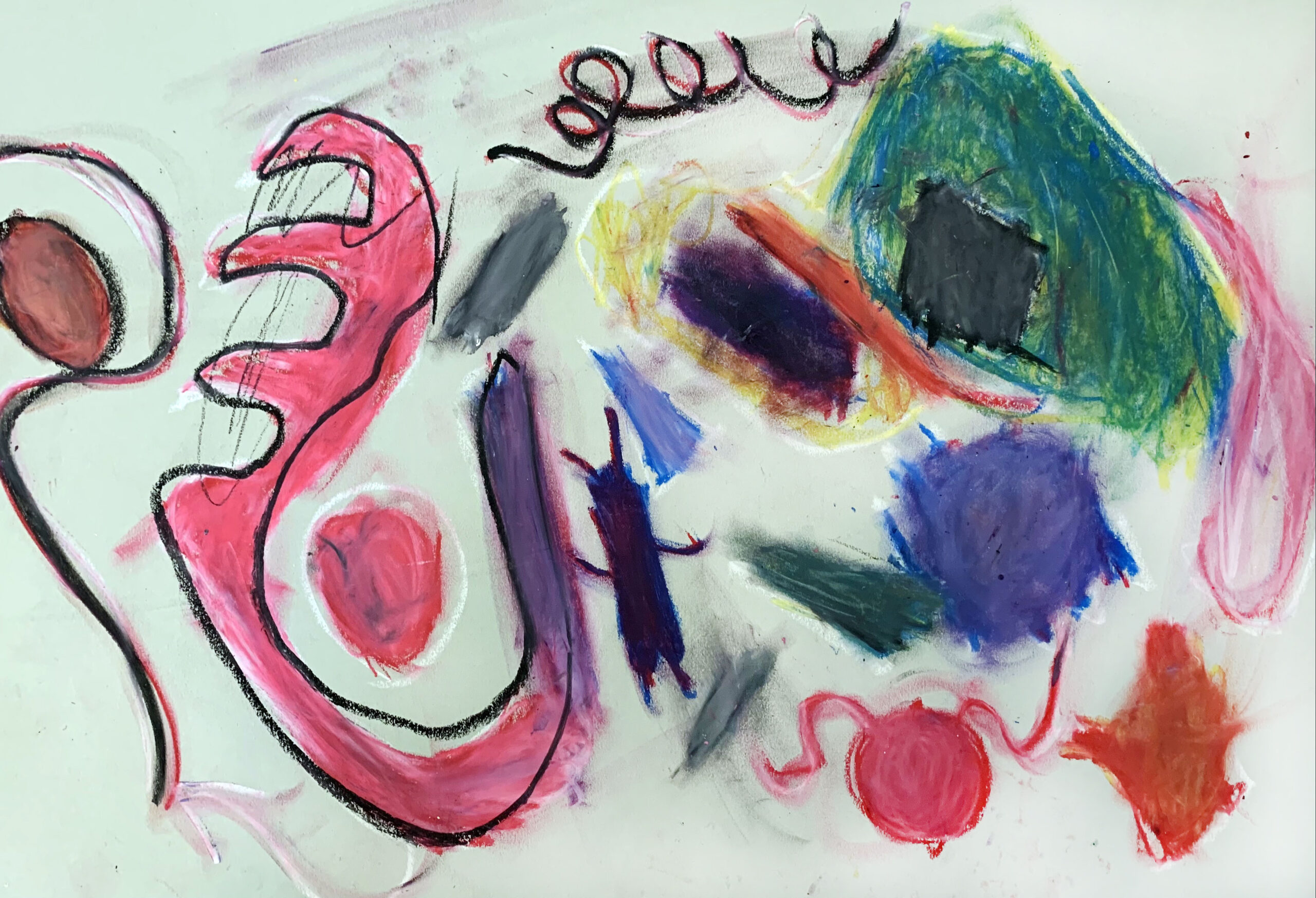 ---
Materials and Tools
Red, yellow, and blue oil pastels
12 x 18" drawing paper
Activities
Step 1: Introduce oil pastels and mixing colors
Hello artists! In the last lesson we drew lines and organic shapes with pencils. Today we are going to use a new drawing tool — oil pastels. Have you used oil pastels before? What have you noticed about them?
We can use oil pastels to draw marks, lines, and shapes, but we can also mix oil pastels to make new colors. How can we mix the primary colors to make new colors with our oil pastels?
In the last lesson, we explored drawing organic shapes. Let's start by drawing some organic shapes so we have some spaces to add different colors.
Let's try mixing two of the primary colors in one of these shapes. I'm going to try yellow and blue. I'm going to start by adding some yellow to my paper, then I'm going to add just a little bit of blue on top. It made green!
What kind of green is this? (light/dark) How can I make a lighter/darker green? (use less blue, use more blue) We can also try press lightly with both colors to make a lighter green.
We mixed blue and yellow, now it's your turn to try it on your own. Try mixing the other two pairs of colors: yellow and red and red and blue. Try making light and dark versions of each new color.
Step 2: Work Time: Drawing shapes and mixing colors
First, take a few minutes to draw 9 different organic shapes on your paper.
Next, it's time to try mixing the primary colors. Try making light and dark versions of each color.
You can add colors around the outside of your shapes as well. See how many different colors you can mix using the primary colors. Remember that you can use light or heavy pressure as you add your colors.
Step 3: Reflection Questions for Discussion
Questions for Individual Students
Pick a favorite color that you mixed. Come up with a name for your color and tell us how you made it.
Questions for Whole Group
Describe a color that you notice in this drawing. How do you think the artist made this?
Vocabulary
Oil pastels
Primary colors
Secondary colors
Resources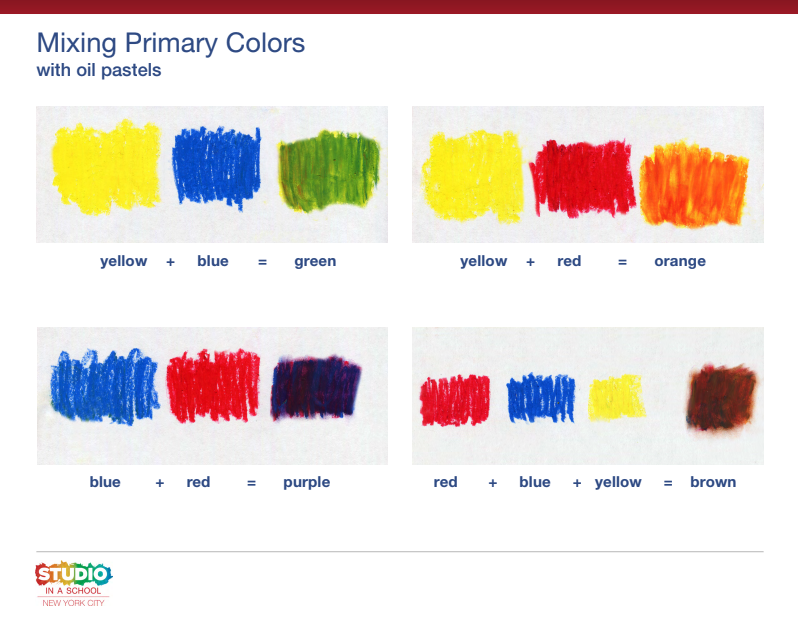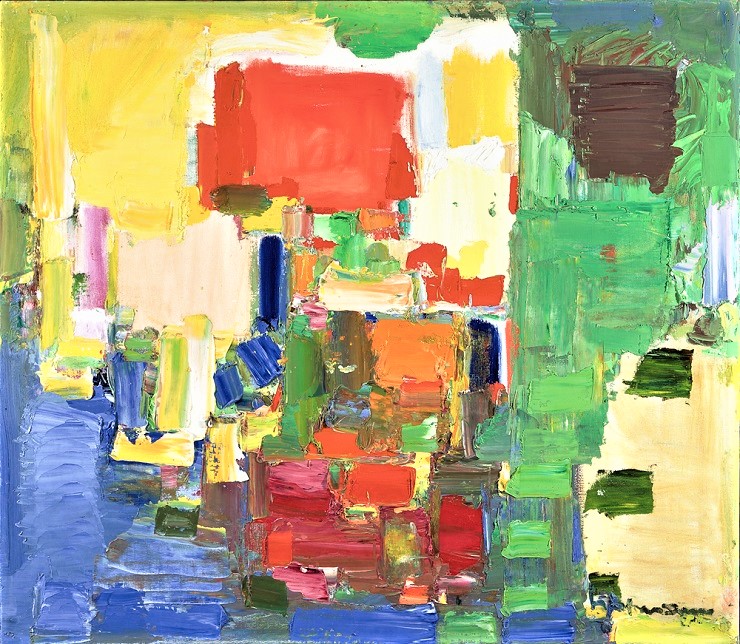 Hans Hofmann, August Light, 1957