Overview
We will explore how facial features express emotion. Students will be able to draw an imaginary person, showing an expressive emotion.
---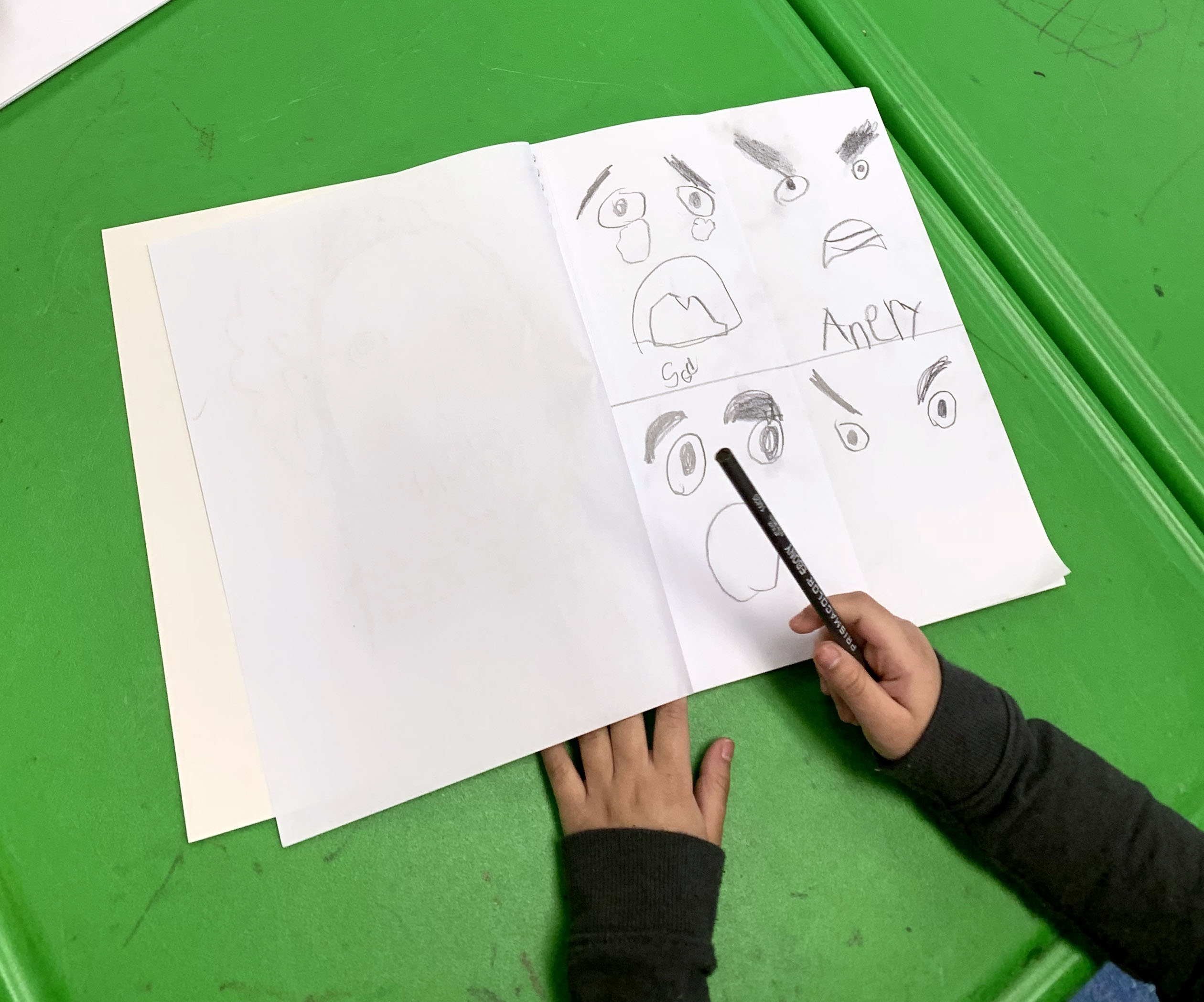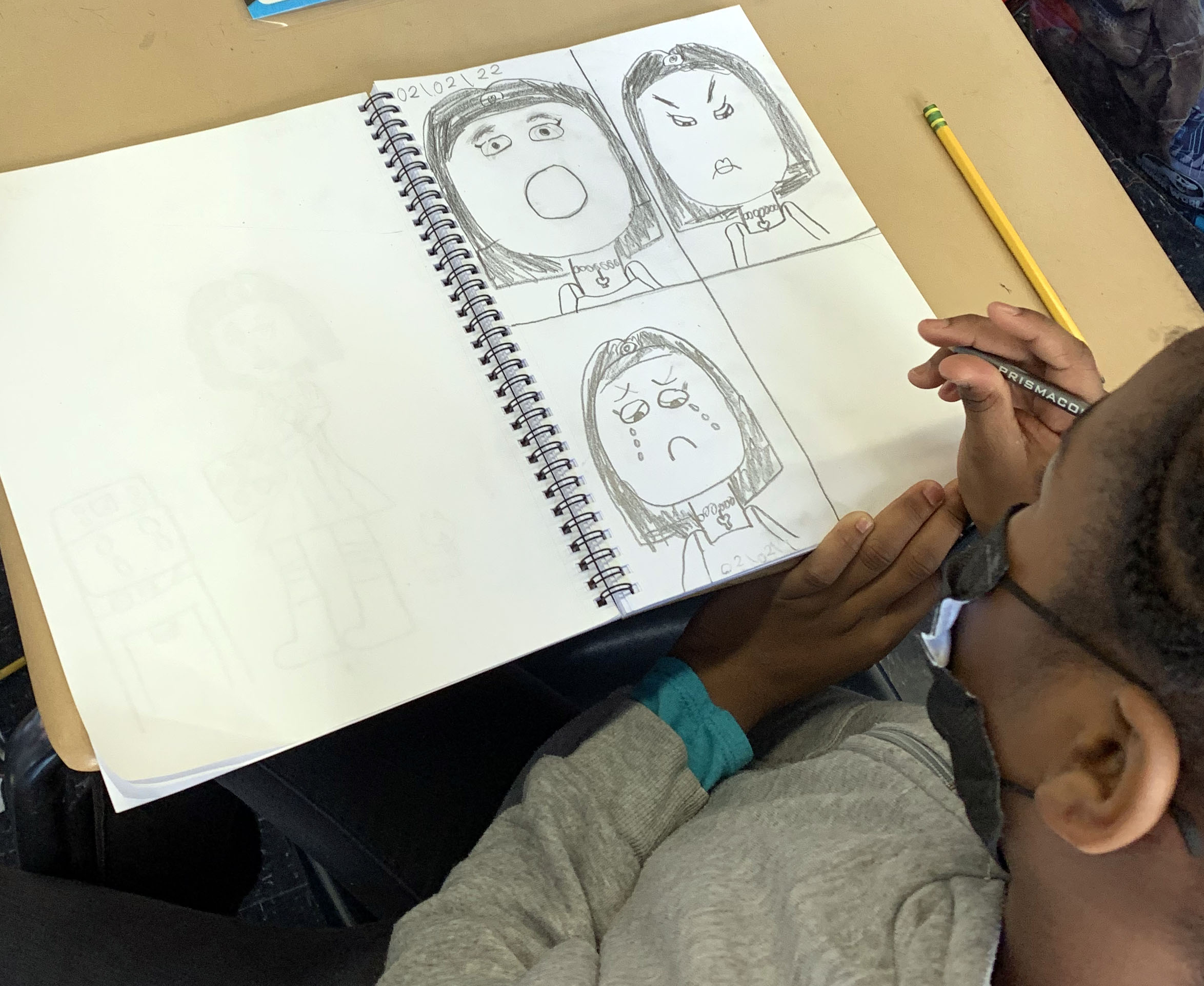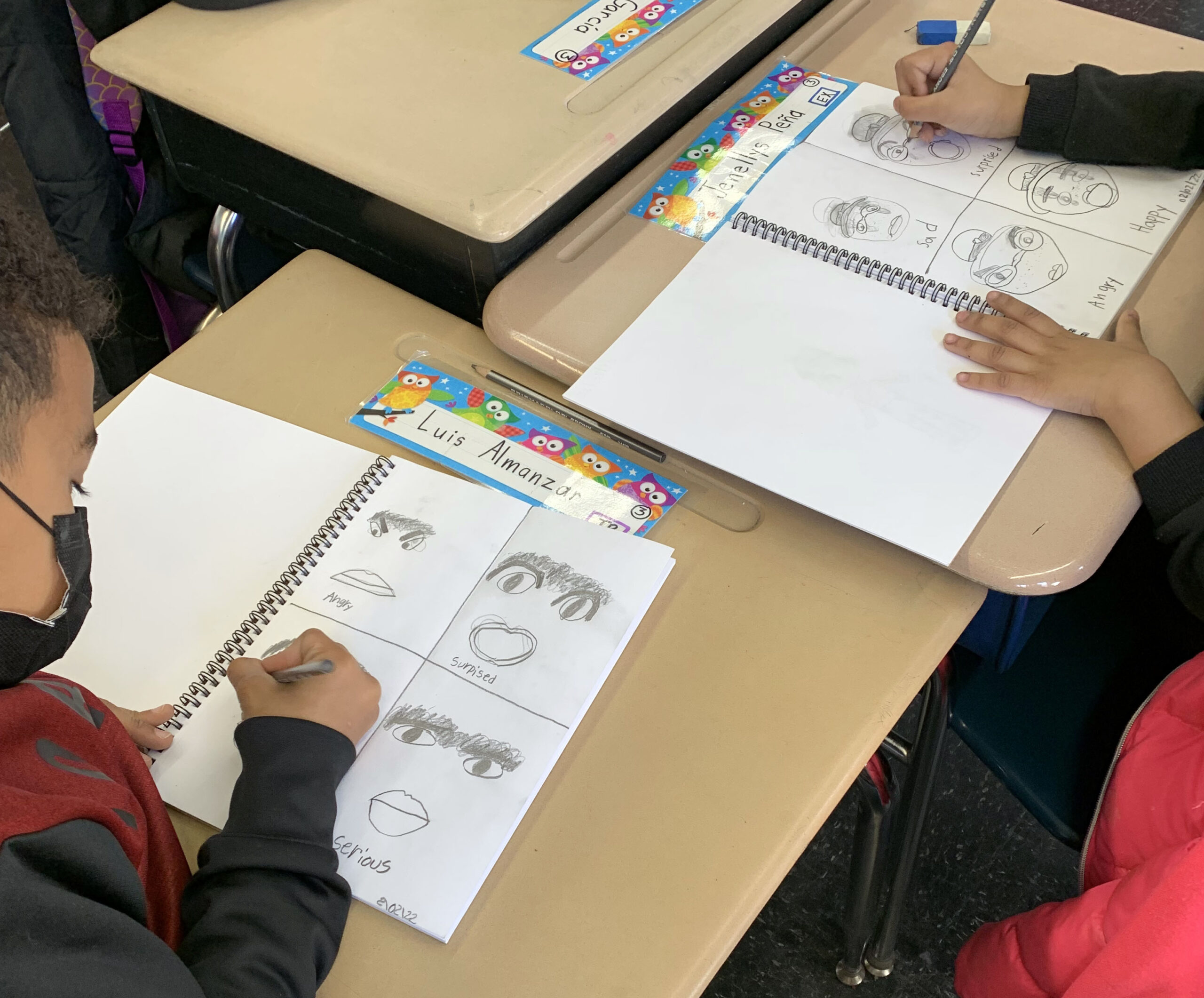 ---
Materials
Ebony pencils
White drawing paper – 9 x 12″
Activities
Step 1
Demonstrate drawing your character from the previous lesson again, using different shapes to represent a new emotion.
Step 2
Discuss other emotions and ways to draw them.
Step 3
Have students draw their character showing two different emotions.
Reflection
Students will reflect on their work by talking about the actions and feelings of their character.
Who is your character?
What is your character's name?
What is your character feeling?
What does your character like to do?
Writing Prompt (Optional):

Write 2-3 sentences describing your character, or use the following sentence starters:
My character's name is ________.
My character is feeling ________.
I drew this emotion by making the eyes _______, the eyebrows ________, and the mouth _______.
Vocabulary
Expression, emotion