Overview
Students will reflect on their art making using close-looking, speaking, writing, and/or sketchbook prompts.
Grade Level
9-12
Media
Mixed media collage
Theme/ Big Idea
Artists can use mixed-media collage to explore the impact of design on visual language.
Essential Question
How do artists use the elements of art and principles of design to express themselves and their ideas?
---
Materials and Tools
Pencil
Sketchbook or one to two pieces of paper
Finished Alternative Self-Portrait from Lesson 9
Activities
Note: The following activities are written with sample language you may use with your students as you go through the lesson. You may want to choose one or two activities to teach synchronously with your students and assign the other activities for them to complete independently. Explain to students that the slides they see during the lesson will be shared with them so they can review the lesson on their own and continue to make more art.
Step 1: Discussion (5-7 minutes)
Today we are going to reflect on our finished alternative self-portrait and think about how our work with design has changed how we think about the designs we see every day.
After exploring text in your self-portrait, do you think about the text you see in your environment any differently?
How have your thoughts on text changed?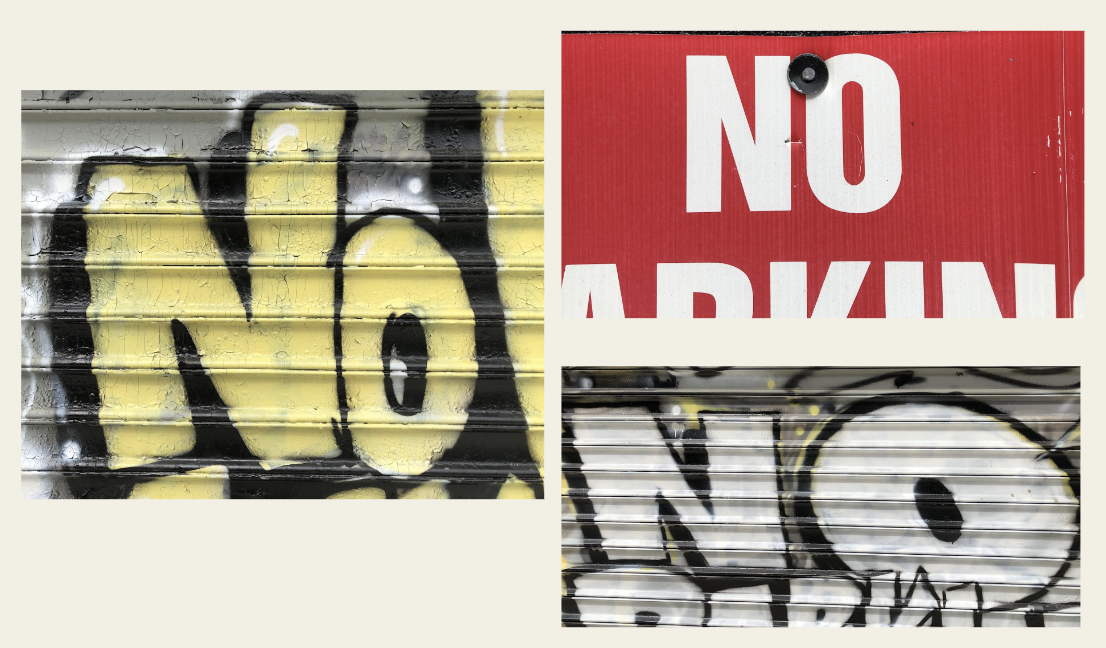 Step 2: Writing Activity (10-15 minutes)
Imagine that your finished alternative self-portrait is on display in a museum.
What would the title of your work be?
How would you describe it to the public?
What would you want them to know about your design?
What would you reveal about your process?
Write one to two paragraphs to respond to the questions, creating an artist statement about your work.
Step 3: Sketchbook Activity (10-15 minutes)
Try making a few rubbings using your final collage. Then explore and experiment with drawing on top of your rubbing.

How can you further emphasize certain elements by using adding value, expressive mark making, and line quality?
Step 4: Close Looking: Trenton Doyle Hancock (10-15 minutes)
Note to Teachers: Before teaching with a work of art, spend some time looking closely at it on your own. Familiarizing yourself with the artwork will prepare you to guide the close-looking activity.

If your students are new to looking at art together, you can introduce the activity to students in the following way:
Today we are going to spend some time looking at and discussing a work of art together. When we look at art, there are no right or wrong answers. I'm going to ask you to look closely, share your ideas about what you see, and listen respectfully to each other's ideas. Everyone's ideas are important. We all see things differently, and when we look at art, we can learn to see through each other's eyes.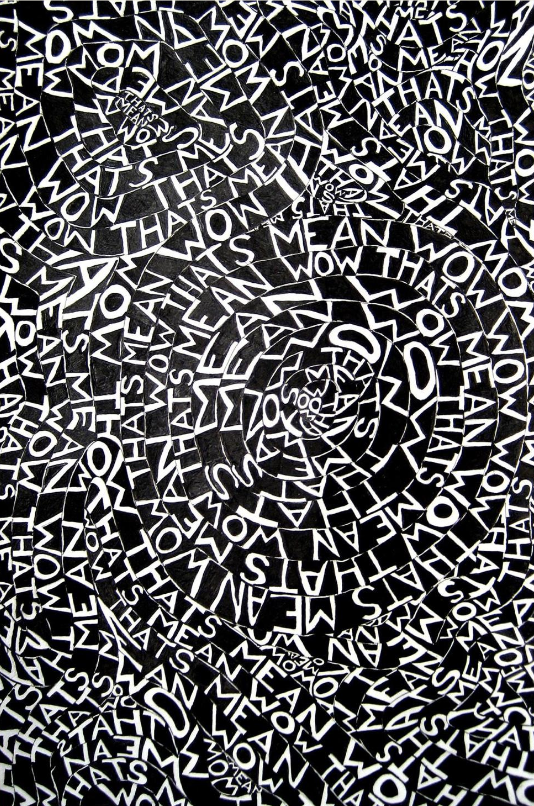 Take a moment to look closely at Wow That's Mean I, by Trenton Doyle Hancock.
Give students a full minute to look.
Trenton Doyle Hancock merges comic-book narratives and abstraction in his prints, drawings, and mixed-media paintings. The artist has said that his works explore the struggles within himself and in our world.
What do you notice about how the artist arranged the text in this artwork?
How does the arrangement of the text relate to the message?
For more artists who work with text, watch this playlist of short videos from Art21
Vocabulary
Alternative
Self-portrait
Artist statement
Resources
Trenton Doyle Hancock, Wow That's Mean I. 2008, pen on paper, 10" x 6 ½". Courtesy of the artist and James Cohan Gallery, New York: https://www.artsy.net/artwork/trenton-doyle-hancock-wow-thats-mean-i
Artists who work with text: Art 21. https://art21.org/playlist/teaching-with-the-power-of-words/#/9