Overview
Students will reflect on their art making using close-looking, speaking, writing, and/or sketchbook prompts.
Grade Level
9-12
Media
Cardboard construction
Theme/ Big Idea
Artists make monuments using three-dimensional design concepts and principles and create meaning through materials to communicate their ideas to an audience.
Essential Question
How can artists construct and build with cardboard to create a monument that represents a person, place, or idea that is important to them? 

---
Materials and Tools
Pencil
Sketchbook or one to two pieces of paper
Activities
Note: The following activities are written with sample language you may use with your students as you go through the lesson. You may want to choose one or two activities to teach synchronously with your students and assign the other activities for them to complete independently. Explain to students that the slides they see during the lesson will be shared with them so they can review the lesson on their own and continue to make more art.
Introduction (2 minutes)
The connection between a monument and its location is very important. Today you will reflect on your monument and envision it in a specific location. This could be somewhere in your neighborhood or anywhere in the world. Think about where you want your monument to live, and why.
Step 1: Sketchbook and Writing (30-40 minutes)
To exhibit their art in public spaces, artists submit proposals. These include sketches of their work in a proposed location and a written statement about their artwork describing why it should be exhibited in that specific location.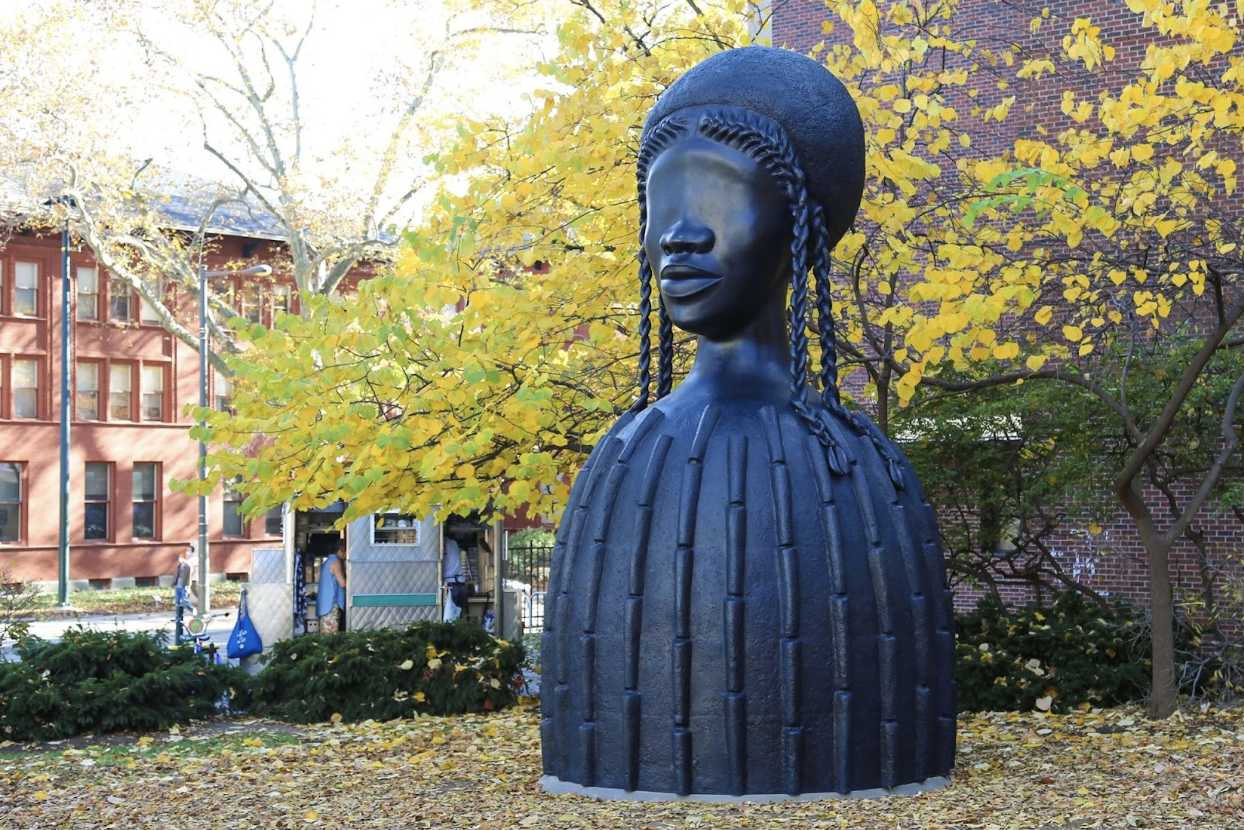 Think about an ideal location for your monument.
What is the connection between your monument and the location you chose?
What strategies have you used in your composition that connect to this specific location?
Begin with a sketch of your monument in the location you chose, including details that show the surrounding environment. Draw or use images to collage the background.
Make several drawings of your monument from different angles. Draw a small human figure to show the scale of your monument.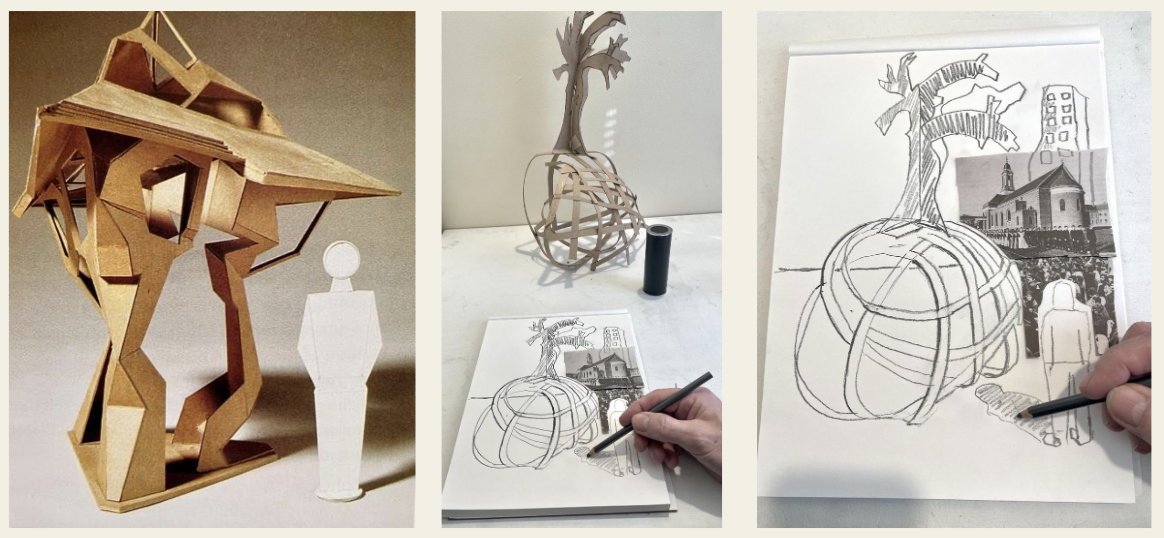 Now, write a short paragraph to accompany your sketches, stating the connection between your monument and your chosen location. Make an argument for why your monument should be in that place.
What will it add to its location?
Who will see it there, and why should they see it?
How do you want people to interact with your monument?
Step 2: Close Looking: Artists' Proposals for the High Line, New York City (20 minutes)
Look at these artists' proposals for the Plinth Project on the High Line in New York City.
Which one would you choose, and why?
Artist proposals for the Plinth Project on the High Line, New York:
Resources
Simone Leigh's Brick House. Installed in Philadelphia: https://streetsdept.com/2020/11/10/artist-simone-leigh-installs-16-foot-brick-house-sculpture-in-philly/
Plinth project proposals, High Line, New York:
https://www.culturetype.com/2020/08/15/80-artists-are-vying-for-the-next-high-line-plinth-commissions-heres-what-their-proposed-sculptures-look-like/