Overview
Students will participate in a gallery walk to look at the final puppets.
---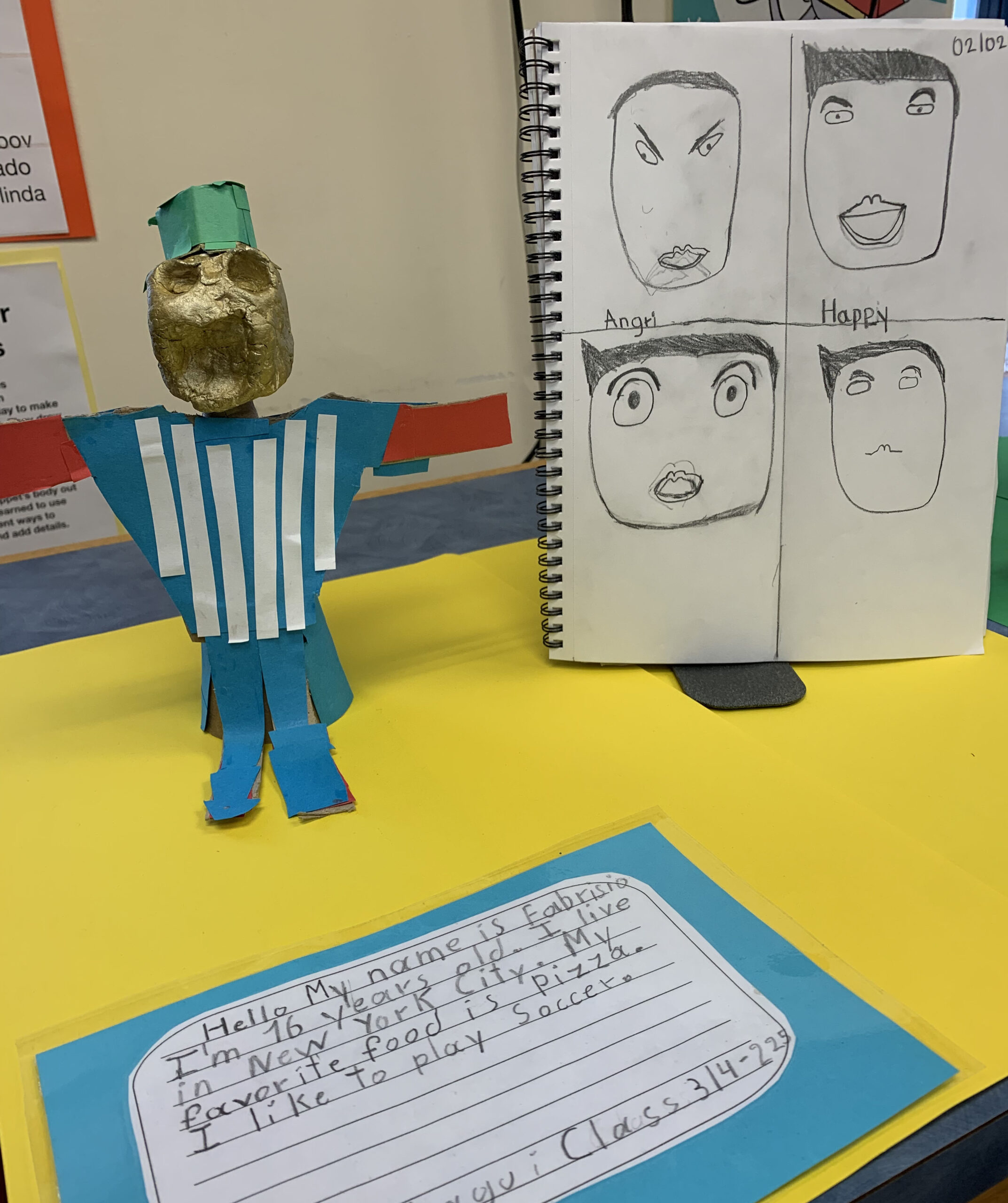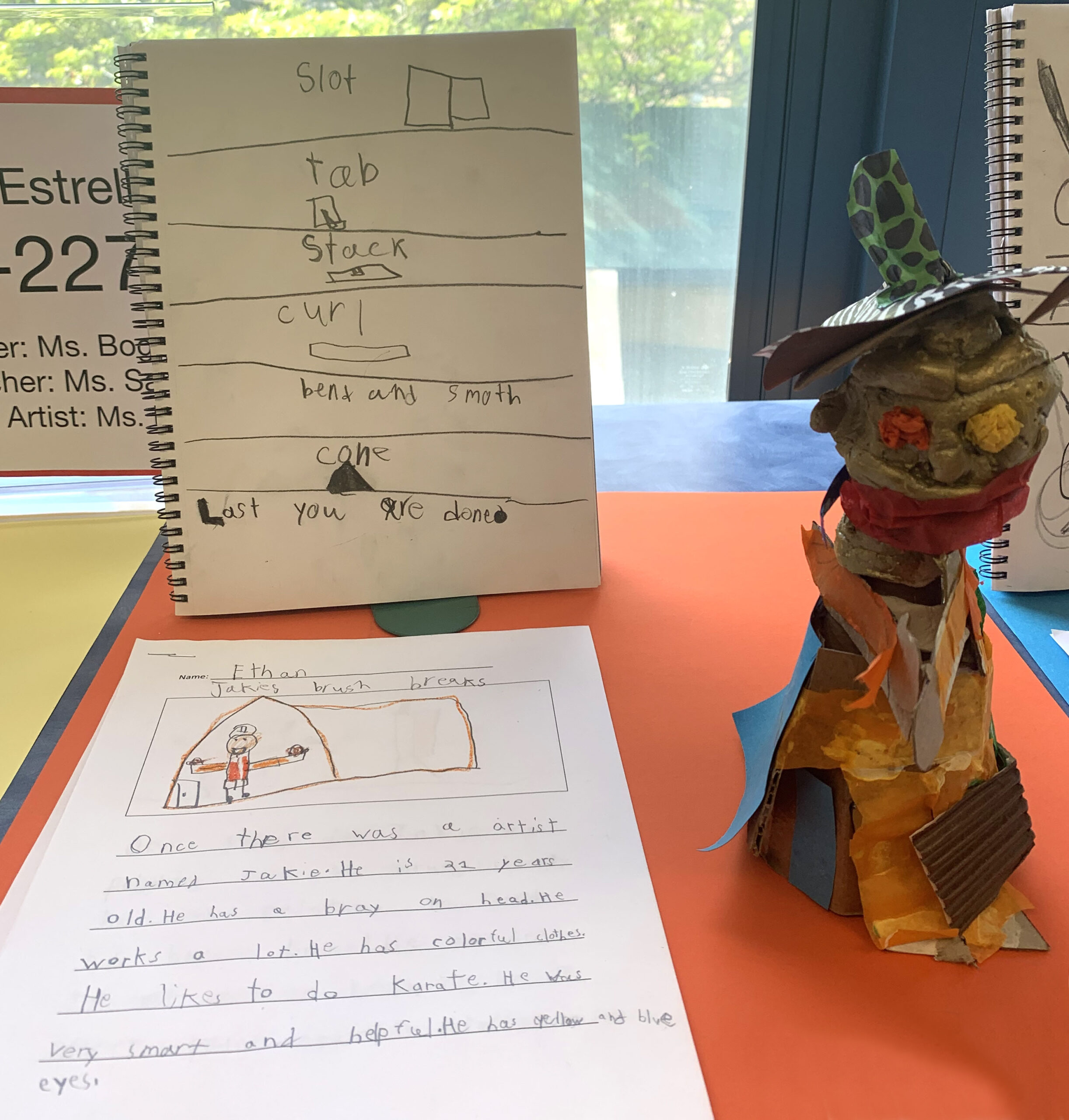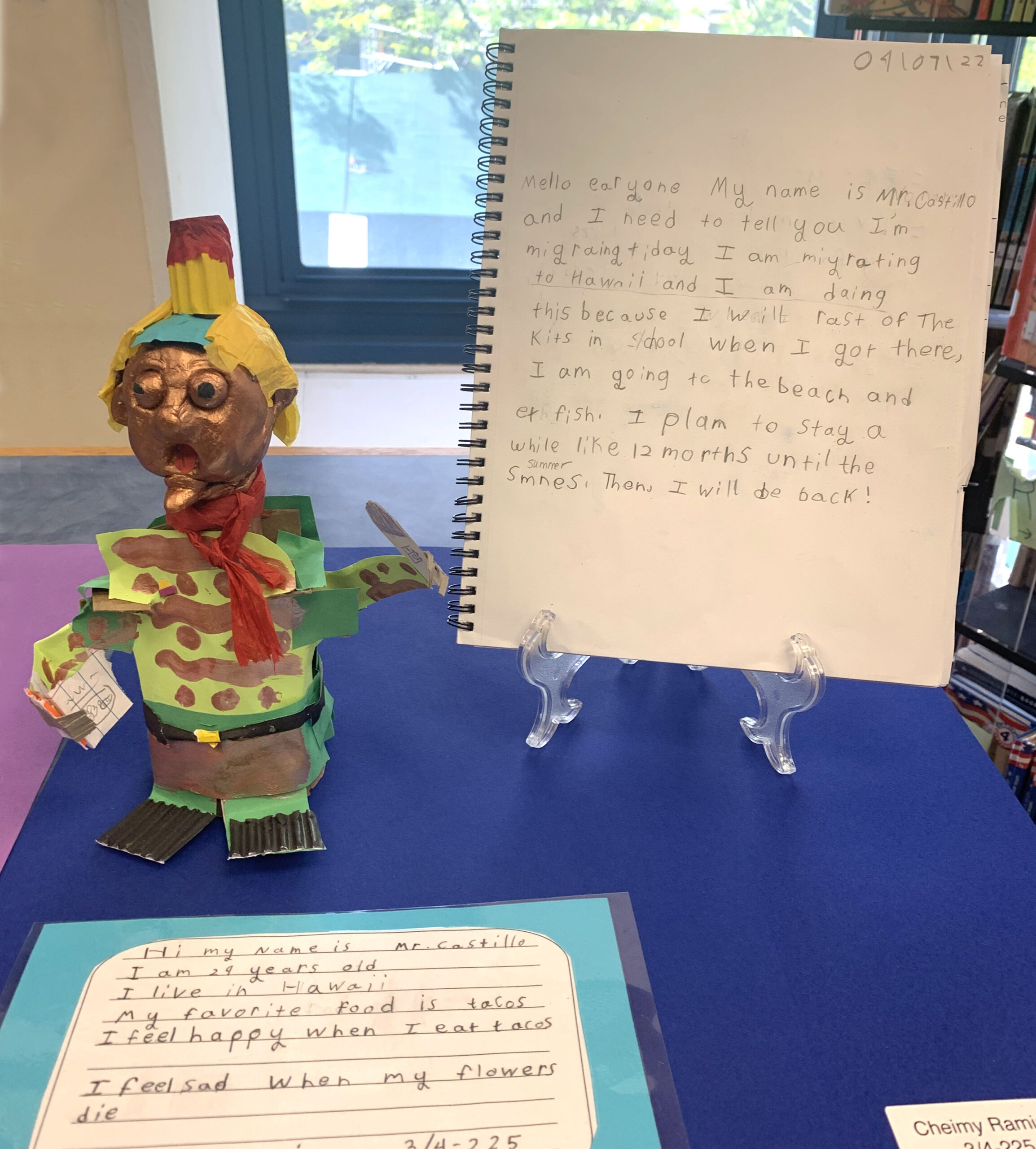 ---
Activities
Have students talk as a class to reflect on their work.
Have individual students share their insights into the project.
Have students create drawings of their puppets in their sketchbooks.
Speaking Prompt (optional):
Students will reflect on the puppet-making process as a group, considering the following questions:
How did you make your puppet?
What expression or emotion did you create?
What did you do to show this emotion?
What is the action pose of your puppet? What part of your story does that action portray?
What other details did you include? How do those details help tell your story?
What do you want someone to know about your puppet?
Introduce your puppet to a partner.
What is your puppet's name?
How is your puppet feeling? What did you do to show this emotion?
What do you want your puppet to say?
Sketchbook Prompt (optional):
Make two drawings of your finished puppet, one drawing from the front and one from the back.